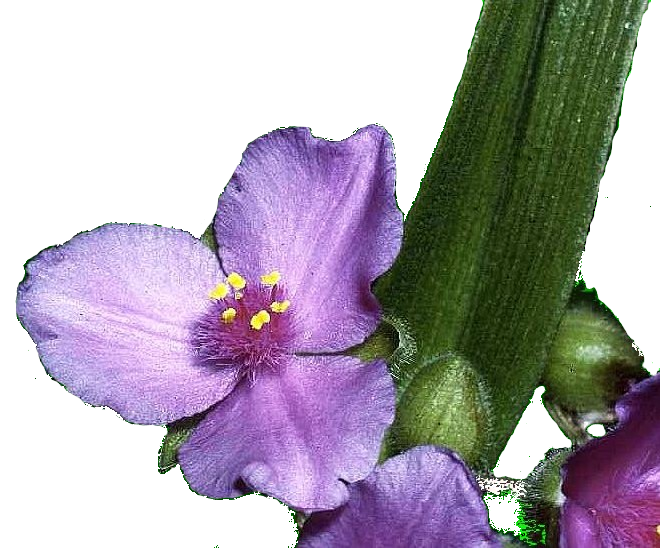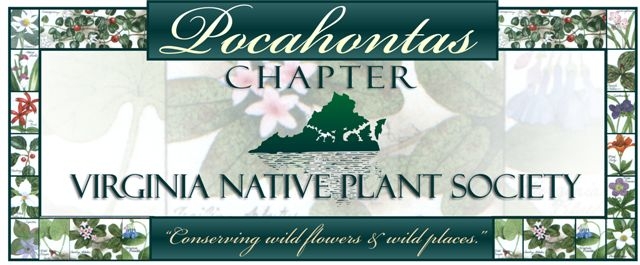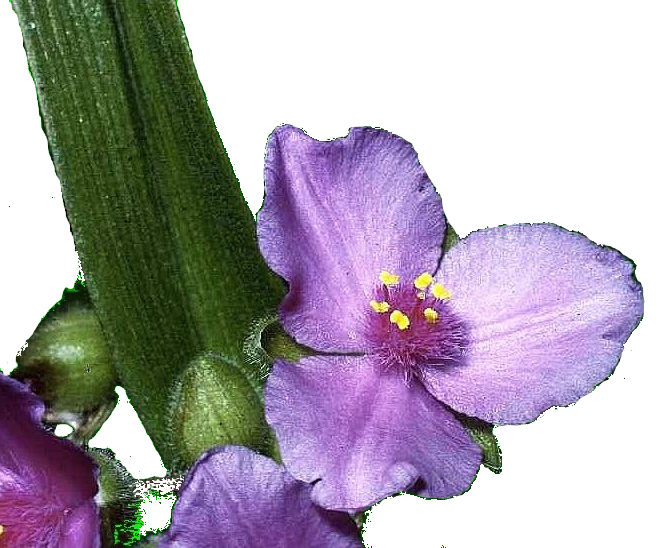 The Pocahontas Chapter serves the central Virginia counties of Charles City, Chesterfield, Goochland, Henrico, King William, New Kent, Powhatan, and the cities of Ashland, Hopewell, Petersburg and Richmond. It meets on the first Thursday of September through April at 7:00 PM in the Education and Library Complex of the Lewis Ginter Botanical Gardens, unless otherwise stated.
Pocahontas Chapter 2013 Fall - Winter Event Calendar
September 5
Chapter Meeting: "Using the Flora of Virginia. A Manual to the Manual." by J. Christopher Ludwig, Chief Biologist Virginia Department of Conservation and Recreation, Division of Natural Heritage. The 1554-page Flora of Virginia contains vast amounts of information to help beginners through experts understand and appreciate Virginia's native and naturalized plants. During this talk, Chris Ludwig will present many features designed into the Flora manual to help us thoroughly understand these plants. You are encouraged to bring your copy of the Flora to the lecture.
October 3
Chapter Meeting at Lewis Ginter. John Hayden will present "The Botany of Fall Color." A consideration of the chemistry, physiology, and beauty of autumnal leaf color changes.
November 7
Chapter Meeting at Lewis Ginter. Barbara Weidekehr on Wildflowers.
December 14
Christmas Party - Location TBA.
January 9
Chapter Meeting: Note change of Date and location - 2nd Thurs. Beth Farmer, chapter member, on growing native plants. NOTE: Meeting will be at the Glen Allen Branch Library, 10501 Staples Mill Road Glen Allen, VA
February 6
Chapter Meeting at Lewis Ginter. Daune Poklis will describe her trip to the Great Smokey mountains.
March 3
VNPS Workshop at U.of R. –Topic Climate Change. Pocahontas Chapter will provide a continental breakfast and be responsible for box lunches for the speakers as in the past. The program will be held in the Jepson Center which is a larger venue but more difficult for us to set up. We will need lots of volunteers to help with set up and take down. Don't forget that to attend the workshop, you must register!
March 6
Chapter Meeting at Lewis Ginter. Emily Gianfortoni, chapter member, on identifying invasive plants and dealing with them.
---
Pocahontas Chapter Field Trips - Winter 2012-2013
Please call or e-mail the trip leader if you plan to participate in a particular trip. Let him or her know to expect you. Cancel if your plans change, so the group doesn't wait for you.
September 15: R. Garland Dodd Park at Point of Rocks. Meet at 10:00 AM in the parking lot at the Martins store at the intersection of Route 1 and 10 in Chester, VA. Contact Richard Moss at 748-2940 or mossrd46@verizon.net if you plan to come.
October 20: John Hummer's Wetlands. Tour will begin at 11:30 a.m. It's free. John asks, as in the past, each person bring a dish, preferably a cold plate of some kind or desert, warm dishes will be acceptable since this time of year the weather's more agreeable for that. Important: In the event of rain (something beyond just 'sprinkles') the tour would be held Nov. 3rd 2013. Two weeks later. As always, footwear should be moisture tolerant, and light. Meet at North Park library, 8508 Franconia Road at 10:30AM, near the intersection of Parham Rd. and I95.
November 14: FIELD TRIP to the RICE CENTER. Trip Leader: Catharine Tucker, email is cath.tucker@gmail.com; cell phone is 804-938-6941. We will leave at 12:15 pm from Henrico County's North Park Library. Please let Catharine know if you will be coming AND if you will be joining the group at the library. If it's more convenient for you to go directly to the Rice Center from home, please let me know that also! The staff expects 6-7 of us to arrive at 1:15. Dr. Len Smock, Director of the Rice Center will be our guide in the habitat restoration areas. This is a special opportunity for our chapter since several of us have already seen the research and meeting facilities. He responded to Catharine's request: "I would be pleased to provide your group with a tour of the Rice Center on Nov 14. We have our regularly scheduled open house that afternoon; however, I will provide a tour specifically to your group." Don't forget to communicate with the trip leader!!
Suggestions for future field trips this fall and winter are encouraged. Possibilities are Pocahontas State Park, Deep Run Park, and other small parks in the metro Richmond area that haven't been visited by the chapter recently. Anyone who can act as a trip leader is welcome. Trip leaders only need to be the contact help us find the location, not necessarily know the plants we'll see!
Anyone have someplace you would like to visit? Are there more of the field trips that were conducted at the annual meeting that you would like repeated for our chapter? Are there nearby localities, parks or backyards that could be a worthwhile for a Sunday afternoon visit? Suggestions, please.
---
Chapter Officers
For questions or comments about this site please contact Richard Moss at richard@mossrd.org
Visitors since Sept. 26, 2008