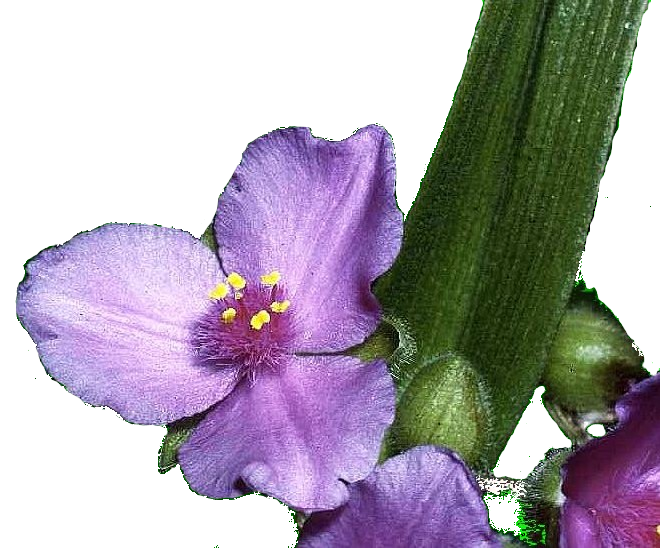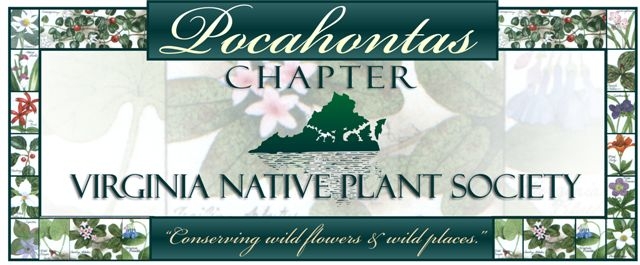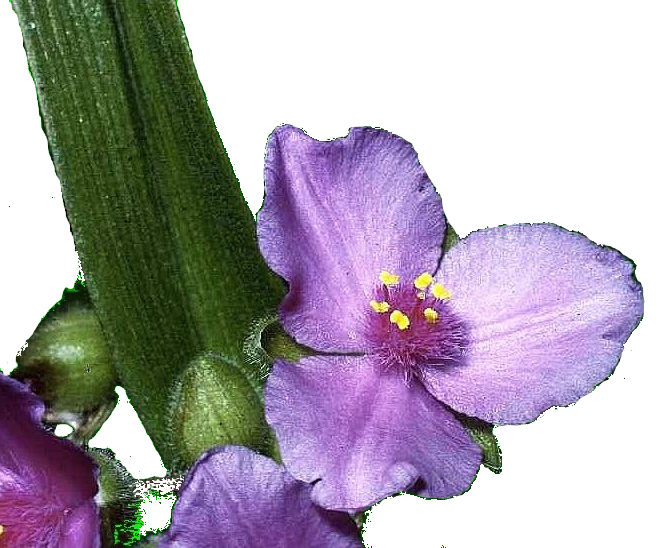 The Pocahontas Chapter serves the central Virginia counties of Charles City, Chesterfield, Goochland, Henrico, King William, New Kent, Powhatan, and the cities of Ashland, Hopewell, Petersburg and Richmond. It meets on the first Thursday of September through April at 7:00 PM in the Education and Library Complex of the Lewis Ginter Botanical Gardens, unless otherwise stated.
Links
Pictures from field trips
Pocahontas Chapter 2016 Fall Event Calendar
Sept. 8
Chapter Meeting: "Native Communities in a Sea of Invasives: The Stories" by Robert Whitescarver, soil scientist and conservationist.

Bobby is a knowledgeable and entertaining storyteller with a great sense of humor. He has gathered accounts of his adventures and accomplishments, so be prepared to be both informed and amused by light­hearted stories from this "man of the land." He writes about these in his blog, "Getting More on the Ground." His blog has recently been recognized with an award from the Outdoor Writers Association. Retired from the US Department of Agriculture, Whitescarver is now President of Whitescarver Natural Resources Management LLC. As an independent environmental consultant and a special consultant to the Chesapeake Bay Foundation, he specializes in persuading and assisting landowners to restore native habitat. A ctions to form riparian buffers, such as fencing cattle out of streams and planting native trees and shrubs lead to remarkable environmental improvements.



Oct. 6

Joan Maloof, author of Teaching the Trees.



Nov. 3

Why would a young woman spend time fertilizing native grass on an undeveloped barrier island? Come find out at the November 3rd meeting of the Virginia Native Plant Society Pocahontas Chapter. The young woman, Ashley Moulton, will present the results of her Master's thesis, "Short­term Effects of Nutrients on a Barrier Island Grassland Community," including the important implications of how the functional diversity of plant communities can be altered by global and local disturbances in coastal systems.

Dec. 4

Holiday Party at Leslie Allanson's house

Please join us for a potluck meal at Leslie's home. Bring a dish to share. Leslie will provide tea and punch, and feel free to bring your favorite "holiday spirit" if so inclined. If you have any questions, call Leslie at 804­795­7191

Jan. 12

Johnny Townsend will speak on "Discovering Mosses and Liverworts, The Unsung Flora of Virginia"
---
---
Chapter Officers
For questions or comments about this site please contact Richard Moss at richard@mossrd.org